Do we have a match?
Do you enjoy working in an agile team of experienced colleagues where you learn new things every day, with interesting projects where you get to show what you're good at, and exceed expectations?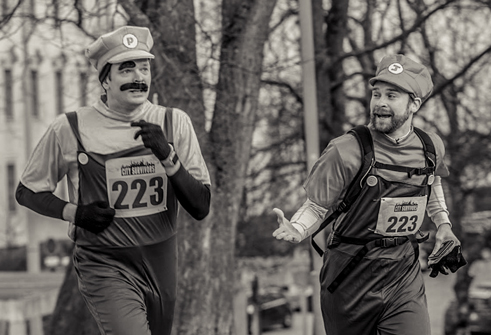 Our story
Make Helsinki was founded in 2015 when Dyyni and Monkey Experience merged. The two companies have a long history of working together in the past and with the merger it enabled us to become a one stop shop for technology related and creative design needs, which is very valued by our clients. Our company is 100% owned by its employees and is in good shape. We are growing profitably and working towards having a positive impact on the world. Whatever the project, our focus is to deliver excellence. With a flexible and down to earth mentality we are committed to finding the best solution for our clients' needs.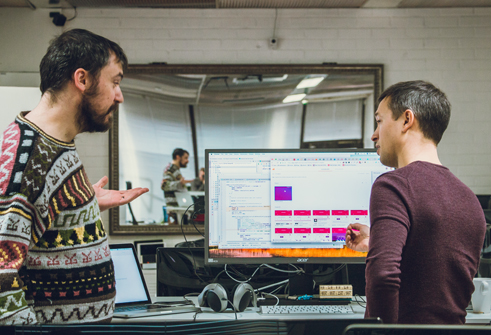 Are you the one?
We are looking for skilled, self-managed, curious and culturally compatible people to join our family. We offer a friendly environment with flat hierarchy, possibility to develop your skills, flexible hours, all the perks, and fun team activities. If it sounds interesting to you, go ahead and apply for the open position below, or send us your open application. We look forward to getting to know you.
Honest
We stand with authenticity, integrity and respect for everyone.
Curious
We collaborate focusing on problem solving, and by exploring new and innovative ways of doing things.
Achieving
We drive the business with agility and care, and we are committed to excellence.
Fun
We believe that having fun creates positiveness and open-mindedness, plus it increases creativity.
We are looking for talented people to join our team to develop products for our customers in mobile and web. At the moment we are especially looking for experts in (iOS || Android || ((React || AngularJS) && Node.js)). Experience with Unity and hybrid apps are also an advantage. We offer variety in projects, working with motivated team, and lots of perks at our office.
Note that we are primarily looking for developers located in Finland.
TO APPLY, YOU NEED TO:
- Be motivated and passionate for what you do
- Work as a team player in our multicultural team
- Be eager to learn new things
- Manage in written and spoken English
- Have skills in some of the technologies mentioned above
WHAT DO WE OFFER?
- Working with a talented and motivated team in a variety of different projects.
- Responsibility, and opportunity to affect things in the company
- Opportunities to work with modern mobile- and web technologies, and new tech gadgets (VR, sensors, etc.)
- Flexible hours, holidays and possibility to work from home
- Interesting team activities inside and outside the office
Additionally, we offer other perks such as phone, Internet, health care, travel/free time insurances and lunch/travel vouchers for our employees. At our office, we have recent tech you can play around with (vr, sensors, gadgets, etc.), as well as pool/ping pong tables, sauna, game consoles and more.
More about who we are and what we do: https://vimeo.com/128514244
For more information or to apply, contact Petteri Kolehmainen, petteri@makehelsinki.com, +358504862530. Or contact us via the form below.
Join our team?
Please send your open application to rekry@makehelsinki.com or contact us via the form below.