Billy's Pan Pizza
Quick and easy lunch pizza gaining its share in the Finnish markets.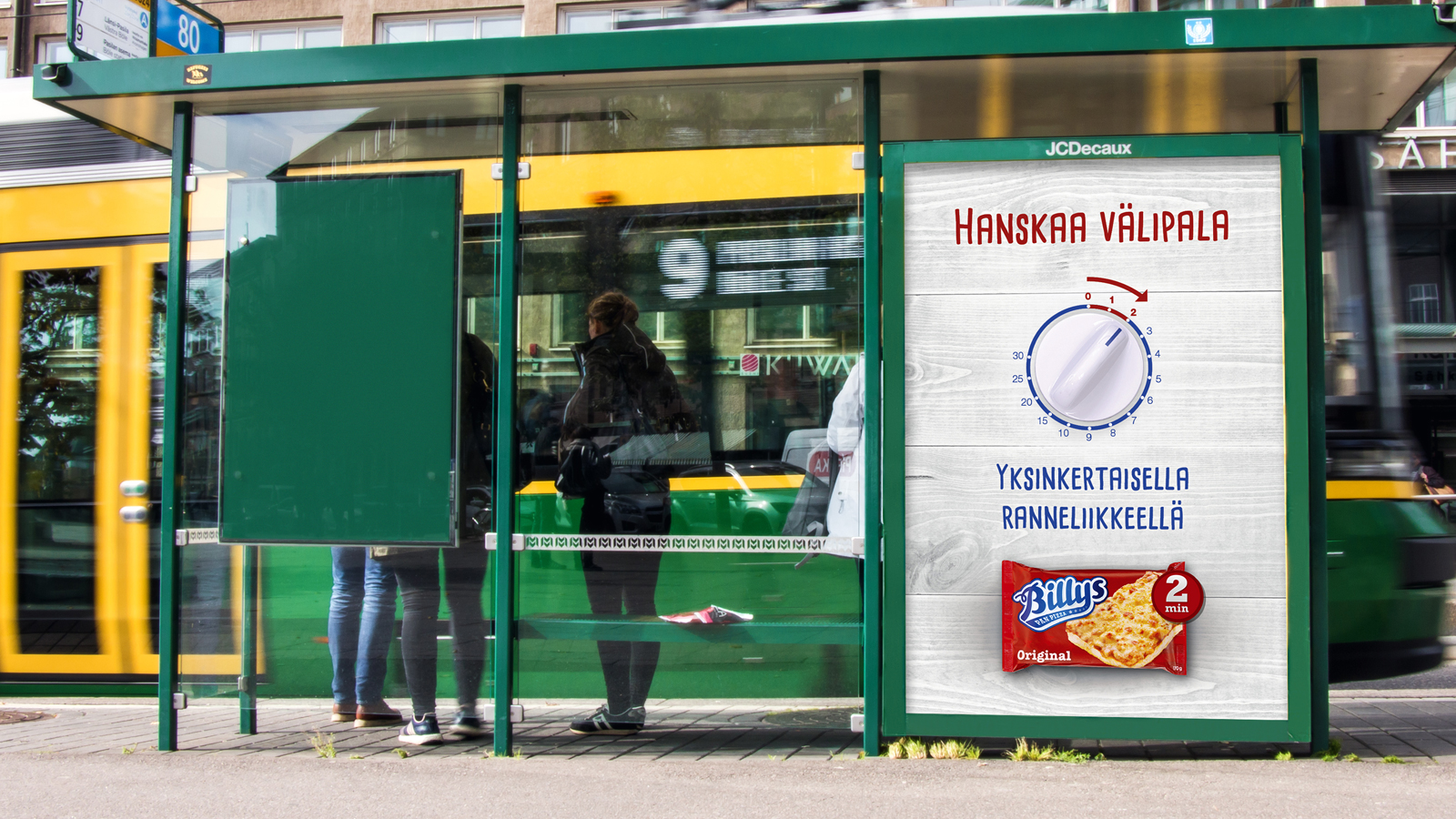 INTRODUCTION
In the early 1990s, the Dafgård family travelled around the world to find new inspiration. In the Mediterranean countries, they found exactly what they were looking for. The pizza restaurants were selling pizza slices through a hole in the wall! The Dafgårds liked both the idea and the pizzas.
SITUATION
Family Dafgård was looking for a partner to help them with competing in the Finnish frozen lunch markets. Their needs were mostly related to marketing communication and visual creation. They had a product advocate in Finland, who decided to go with Make Helsinki.
VISION
Billy's had been in Finland already in the 1990's, but had been pretty silent for a while before they activated properly again around year 2010. This was also the beginning of their era in social media. The biggest vision was to become the youth's preferred lunch selection once again. Easy and healthy enough. Now they just needed the right kind of advertising ideas and executing.
WHY MAKE HELSINKI
Earlier on Make Helsinki had been working with other brands of the same advocate company. It was natural for them to continue working with Make Helsinki since the quality of service delivered had been appreciated before. In this project Make Helsinki has taken care of marketing, campaign and communication design for Billy's pizza.