Sirpa
Sirpa is Make Helsinki's cloud service that helps pharmaceutical companies to distribute product samples to their customers.
CHALLENGE
Pharmaceutical companies often distribute medicine and other product samples to their customers. This still includes a lot of legally required paperwork. For instance, product details and batch numbers are printed out to papers, which are then signed by the recipient, returned to the sender and archived for years to come. Often the papers are also scanned after receiving them back. During inspections, double checking sent batch numbers can be somewhat laboursome.
VISION
We have discussed with several of our pharma customers about this situation and decided to do something about it. After researching about the current solutions and legislation, we planned a system that would remove all paperwork and make the whole process easier and smoother. And running the service in a cloud would allow to easily archive, access and search any samples, deliveries or batches.
PROJECT DESCRIPTION
We created the first version based on our existing customers needs. The service was named Sirpa, and the key functionalities included:
– Management of samples, batches and deliveries
– Confirmation of reception of products with electronic signature
– Distribution monitoring and management
– Audit trail of product deliveries
– Automatic and secure storage of data
The service has been developed according to GxP principles and is available as desktop and mobile web application. All data is saved securely and according to European Union regulations.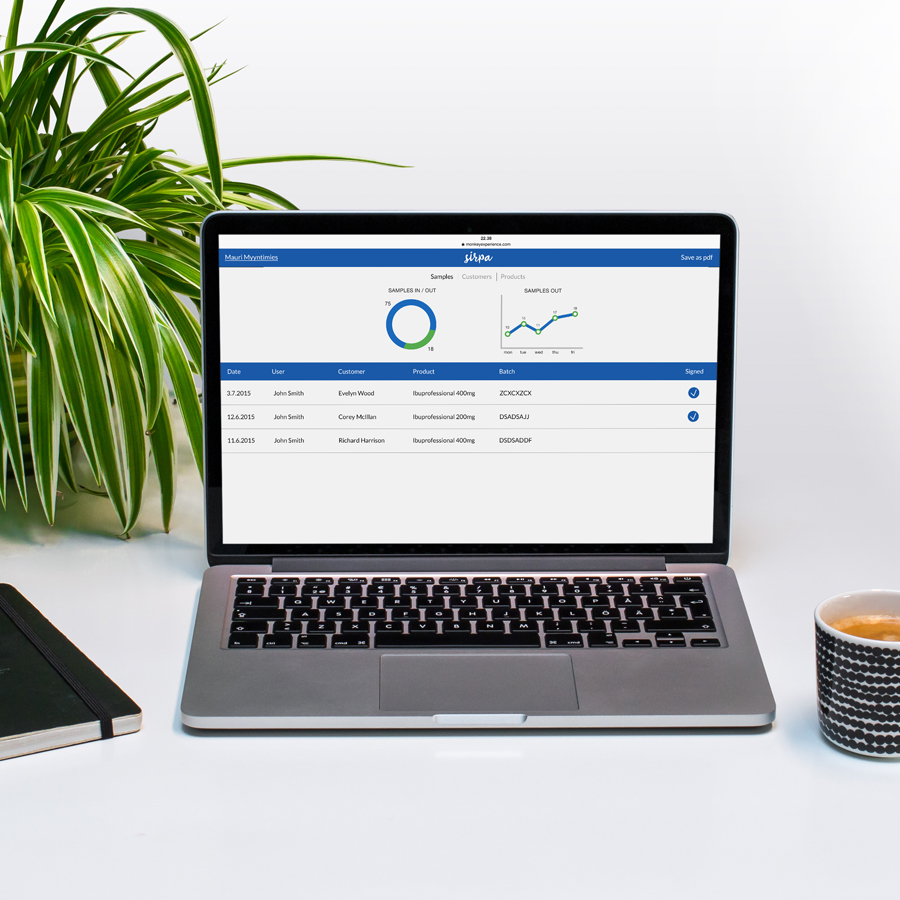 RESULTS
The service has been piloted successfully by Santen and Actavis. We are at the moment developing the production version of the service with enhanced features and user experience.