Tutkari
Tutkari is Make Helsinki's cloud service for collecting data and communicating with subjects during clinical trials.
Situation
When running pharmaceutical clinical trials, there are a lot of data collecting and management needed. Whether it is collecting information about concomitant medication and adverse events, messaging between the study center or collection real world data from different sensors, all data needs to be collected, saved and stored securely and reliably. There are already a few products that help to tackle these, but they can be very expensive, non-customisable and take time to take into use.
Vision
As we have worked with pharmaceutical companies for years, we have learned about challenges with running clinical trials. Based on these learnings, we wanted to build a service that would help to tackle these issues, but be highly customisable, aggressively more affordable and have high user experience. Additional to gathering data securely, we wanted to add features that make the service more usable and useful both for the subject and for the study center.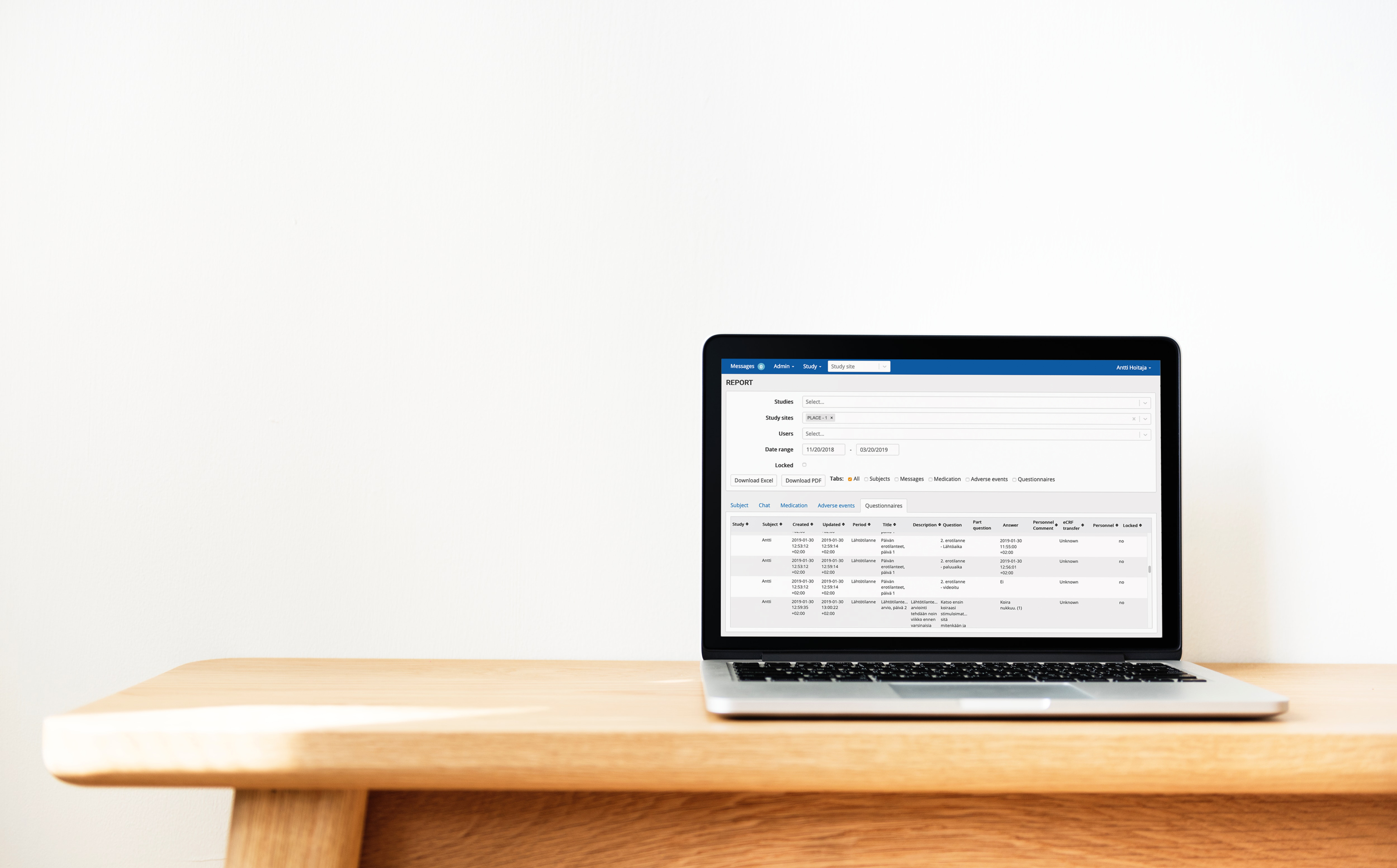 Project description
We built the first version of the service for a clinical trial ran by Finnish pharmaceutical company Orion Pharma. The service was named Tutkari. We built mobile web application for subjects and web admin panel for study management.
They key features included:
– Easy management of all data (users, sites, devices, personnel, etc.)
– Communication/chat between subjects and study site
– Diary for logging concomitant medication and adverse events
– Collecting real world data with sensors
– Reminders for subjects (take your medicines, come for a visit, charge your sensor, etc.)
– Full audit trail and reporting for authorities
The service has been GCP (Good Clinical Practices) validated and a study using the service has been audited by the Finnish medicines agency Fimea. All data is saved securely and according to European Union regulations.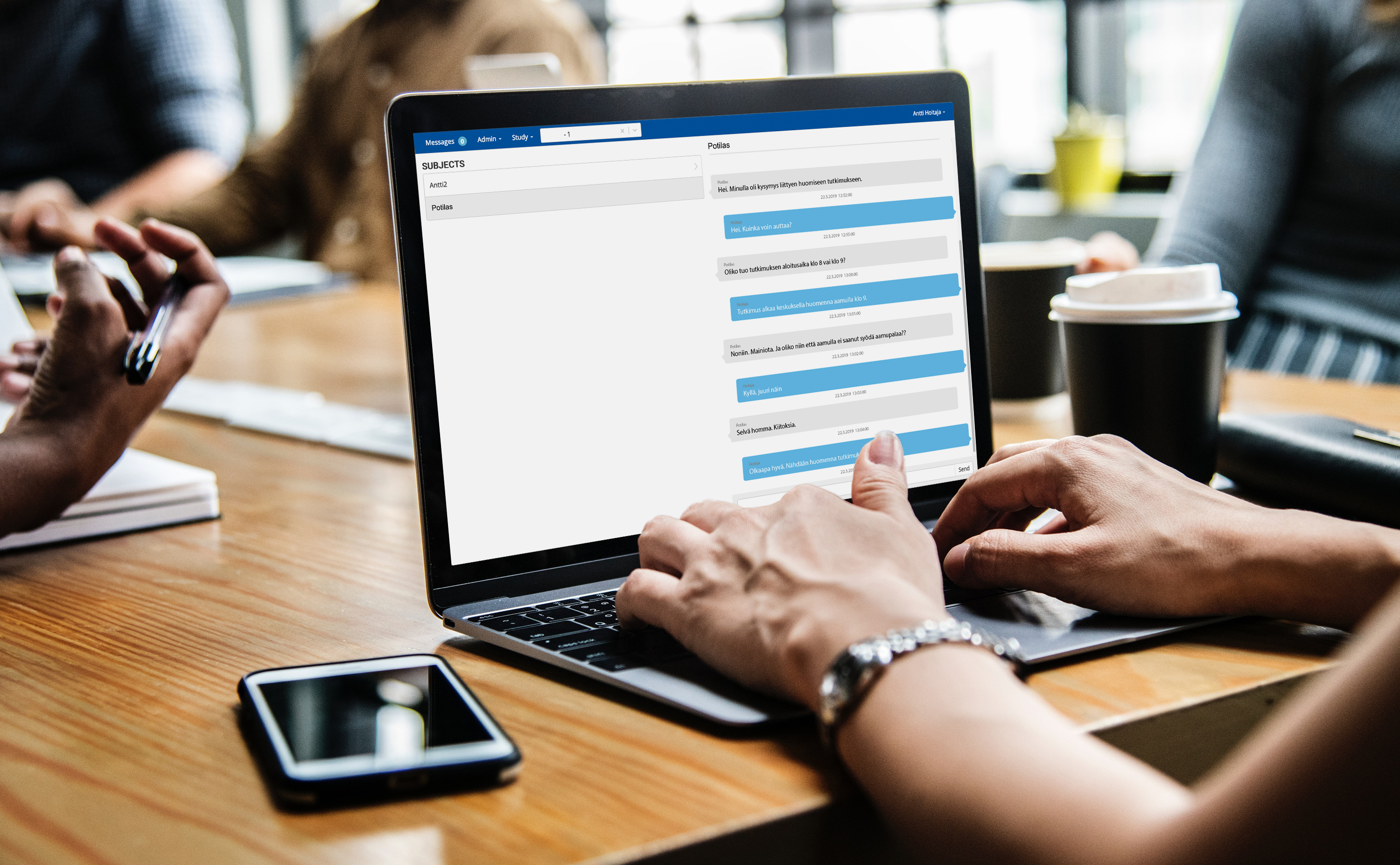 Results
The results of the first study were really good. The study ran smoothly, and all subjects found the service easy to use. 95% of the users thought the service worked well and would rather use Tutkari compared to traditional pen and paper.
After the initial study, Orion has been using Tutkari in multiple new studies and we have further developed the service, preparing to offer it to other pharmaceutical companies and CRO's (Contract Research Organisations). Recently Tutkari has been used in higher profile, larger, multinational studies and the results continue to be excellent.