With the coronavirus outbreak, many teams are currently working remotely. So are we at Make Helsinki, atleast until further notice. For some people, working from home can be a challenge. So how do we manage to collaborate as a team and manage our work when we all work from home without the familiar team members close by?
Every morning at 10:15 we have a daily scrum video meeting using Google Hangouts where everyone is participating unless they have a customer meeting at the same time. We inform each other what we've done the previous day and what the plan is for the day to come. Any issues that evolve can be adressed or agreed to take off line with a smaller team.
We use Google docs and other tools for effective sharing, and Flowdock for chatting and sharing information. We have one Flowdock channel specifically aimed for sending funny stuff to cheer each other up.
Every afternoon at 14:00 we have a 'virtual coffee break' where everyone can participate. The idea is to socialise over a cup of coffee and chat about all things non-work related. Just about anything we would normally do by the coffee machine. These little things help reduce feelings of isolation and anxiety.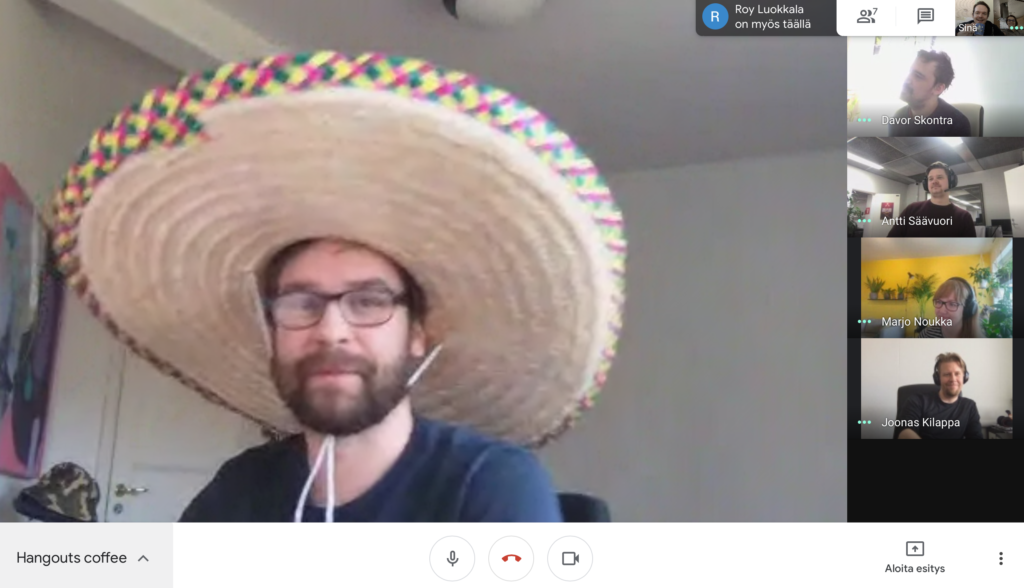 Once per week we share an infoletter containing useful information and updates for our team members, for instance on coronavirus situation and impact on our work, tips and tricks related to working remotely, any news on customers and projects, decisions on taking new tools into use etc.
How are you coping with the current situation, any best advice you want to share around remote team collaboration? If you have any golden tips, please share in the comments below.