Let your imagination fly
With creative design, it's usually the designer who is in the most crucial role. It's almost like in competitive sports – one must have a good amount of skills and a whole lot of passion. We utilise those traits to great effect with very varied projects and industry specific challenges.
WEB DESIGN, UX AND UI
Considering the size of Make Helsinki, we do creative design on a surprisingly broad scale. When we're talking about application development and service design, the results are polished UX- and UI-process sketches. It also shows in the final layouts of websites, mobile applications and other services and products. When creating web and mobile design, it requires an understanding of the playing field, and the possibilities and challenges that come with it. That's why we demand from ourselves that we stay on the bleeding edge.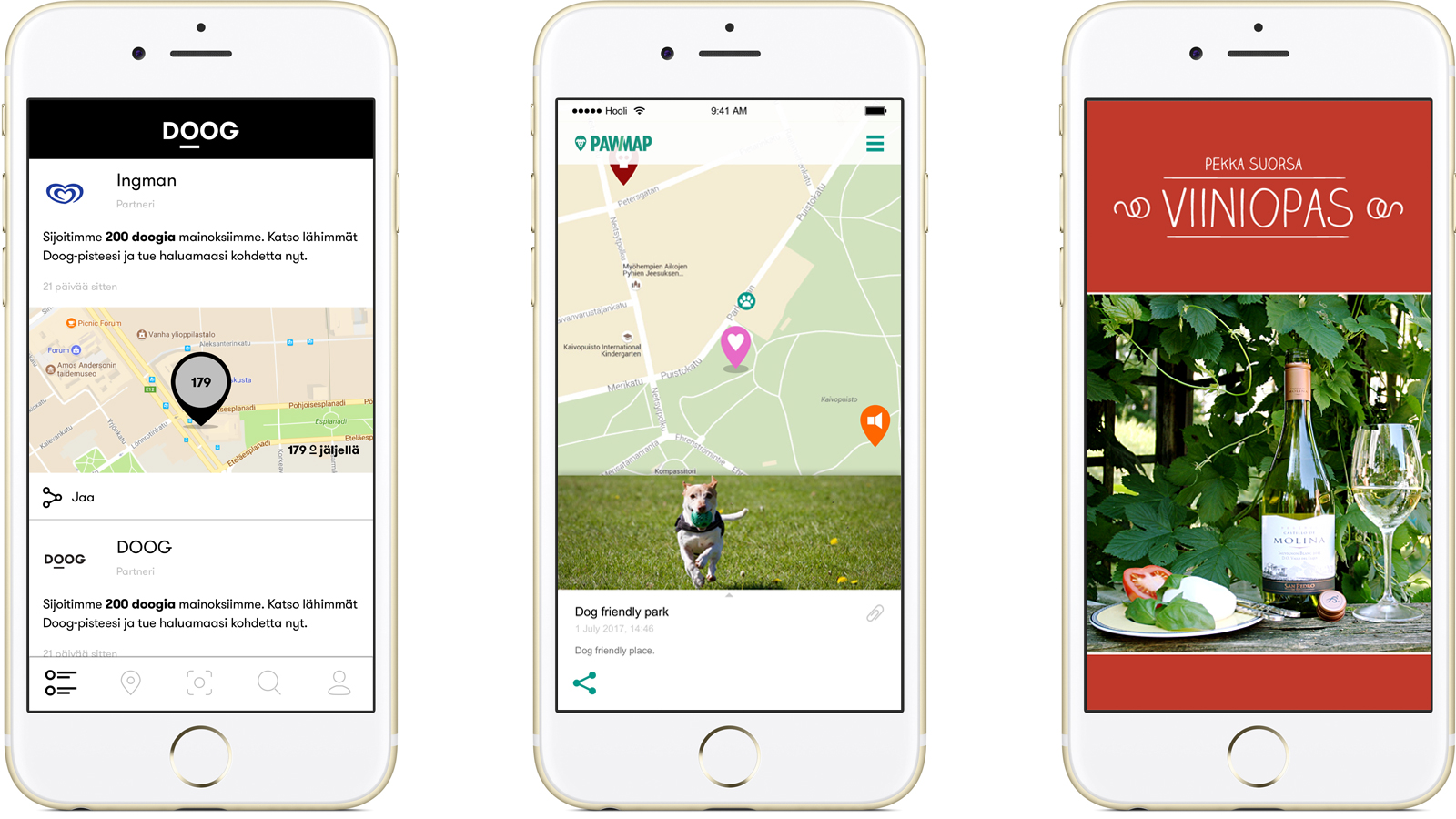 TRADITIONAL MEDIAS
When the topic is marketing, creative design gets viewed through more traditional goggles. You design and create corporate visuals, brand materials, campaign elements, brochures, catalogues, social media content etc. The work is usually very visual but before we get to that point, we go through the creative process. This is key when facing creative challenges. We brainstorm with our customer to ensure that the creative direction and the end result is a great one.
Our other creative design work also include package design, 3D-modeling, short advertorial video shoots and editing, infographics and animating them. And of course you can always ask what surprises we might have up our creative sleeves.